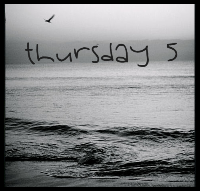 Since I missed Wordless Wednesday, I thought I'd do my first Thursday Five! I think it's a great way to wrap up the week before the weekend gets here. So, without further ado here are things that made me...
I had a great trip to Atlanta with Brandon on his day off!
My engagement ring actually fits now!
Our wedding invitations are going out at the end of the week. It's GO time!
I'm thankful that I have a great fiance (soon to be husband!) to have great days with!
I've lost about 4 pounds in the last 2 weeks!
I hope everyone else is having a great week too! And welcome to my newest followers! I'm in the double digits now, woo hoo!! :)