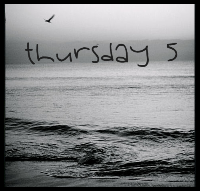 So it definitely seems like the last week FLEW by! It's Thursday Five time again already! There's only 26 minutes left of Thursday, but I love doing these so here are things that made me...
I'm starting my Mary Kay business this month!! After putting it off for 2 months :)
I have a 4 day weekend this week!! I have Labor Day off and one class on Tuesday, but it's cancelled! Woo hoo!
My sweet man makes me laugh 24/7! And kitty Charlie :)
Hearing of two Marines losing their lives in Afghanistan in the last day, I feel very lucky to have mine safe at home with me! I'm truly blessed!
My aunt and her best friend threw my bridal shower Saturday! It was a lot of fun and I'm thankful they threw it, for the people that came and for my gifts! :)