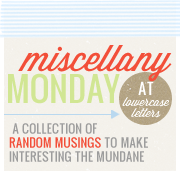 Collectively, I have 5 days left of this semester. It's not over until the 6th, but a few days have no class, or only one. But I have so much to do! A lot of it was due today but I feel swamped!
I'm lame and I don't have HBO, so I haven't watched much of TrueBlood, but I'm addicted to these books! I'm borrowing them from my SIL and I'm on book 6 now. They are SO good!
How can you not love that word? And the cookie aren't bad either! I made some last night and they are so yummy! I love Christmastime!
Don't forget to sign up for it! The blog to sign up is
HERE
. I'd love to have more people sign up, so share it on your blog, grab the button, tell a friend - whatever works! :)