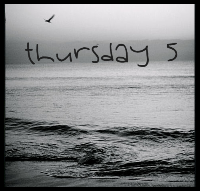 It feels like the last week has flown by! Which is sad, because I start class on Monday. Boooo. Anyway, for now, here are things that made me...
I just got offered a free bridal session with my photographer! She originally asked to do shots of me and my fiance in my dress and his blues, but I'm old fashioned and I don't want him to see my dress until the wedding!
I got a new frying pan with my Target gift card I got for my birthday from my brother and sister-in-law. It works SO well and cleans so well. These are the kinds of things that make you happy when you get older.
Brandon's birthday was Sunday. I made him brownies, got him a little present and made him breakfast! It made me happy that I could make him happy. :) Surprises are always exciting too!
I'm getting mail (not bills) like every day now! Either ordering things for the wedding or getting RSVP's returned makes me excited to check the mail now!
All the little things are coming together for the wedding and I'm getting really anxious!
I hope everyone else has had a good week and has a good weekend! :)